Words from those you have learnt it all.
Lubna Kausar
I enrolled with Indian Fashion Academy for (ABTC Beauty course) and am very pleased to share my experiene. I am really enjoying my training days.Faculty/Tutors are really excellcent and very helpful. If you are thinking of doing a beauty course /therapist then this is the best destination to reach to your dreams. As I was having very short time due to my travel plans…I hv been advised in a very best way considering my schedule and time limit. Its been my best decision in selection of the training Academy. Looking forward to finish this course with flying colours and to start a new career in beauty!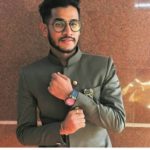 Shani Ingale
The best Institute I ever came across, The faculties are the best. I have started my career in fashion industry only because of proper guidance and best support from IFA management
Simran Khemchandani
Hii, I wanted to share my experience with this academy it has been just 2 months I have joined n I seriouslly I have learned alot either it would be in professional or personal life N ifa not only shows us dreams in imagination they also complete our dreams in real…. n talking about the class, students,teachers,all of them are very supportive n careing I m having a amazing time in ifa? This is my bestest decision I have made Thank you so much IFA
Aziza Ibrahim
I have a very good experience of this academy .I have joined this academy 2 months late and faculty covered everything .I never felt left out during the lectures,doubts were explained in detail .I want to thank Vaishnavi Mam and Joslyn Mam for excellent and in detail teaching of designs .My outlook has changed completely and i am very confident about the future in fashion industry.
Dikshita Bhoir
This institute is a stepping stone for a any student who want to make a career in fashion.My personal experience about this academy is that the faculty is very supportive and knowledgable .Vaishnavi Mam and Joslyn Mam are really co operative and they treat every student equally and they give personal attention to every student.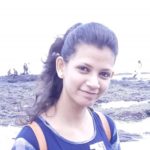 Sapna Utekar
I am a 3rd year Fashion student i can surely say that IFA is a great institute for anyone who has passion for doing a career in Fashion Industry. As I am planning a career in Fashion academics i will be doing my masters from IFA only
Royna Lad
Amazing institute. Now I am doing diploma course. From IFA We are learning lots of new things.Best faculty, best managment,best head everyone is very helpful .thanks you ifa for different teaching way. #proud student
Namita Bhosle
I searched a lot many institutes for my beauty theropy and cosmetology course, but felt comfortable talking to ifa staff n joined, the best decision i took, IFA gives personal attention to each student n hands on practice from day 1…The best part is all instructors gives us a boost to become an entrepreneur… Life become more positive after joining IFA
Sonal Mohad
I am studying Bachelor in Fashion Design at indian fashion academy. We get to learn new things here . Our HOD and faculty are very helpful and they Motivate us very well . They are very friendly with all students. Whenever students are having Difficulty in studies they guide us .And I am very proud to be a IFA student.
our placements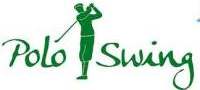 our ACCREDITATION