Knowing more about us gets you closer to your dreams transforming to reality.
From bell-bottom pants to ripped jeans and bold-colored Kurtas to printed t-shirts, the fashion statement of Indian men and women have changed with time. Today, the Indian textile industry is estimated around 108 billion dollars and is expected to reach $223 Billion by 2021. To support this growth, it is also estimated that the textile industry would require around 10 million trained workers, which would be a herculean task if we continue to provide fashion education focusing on urban population. Though, there are good number of fashion technology institutes today covering wide range of geographical locations to provide quality education for students belonging to different social strata, Nitin Magar, Founder and President of Maharashtra Kala Shikshan Prasarak Mandal, is considered as one of the early movers in this sector.
In 2001, Magar established Indian Fashion Academy (IFA). "Talent is everywhere, but many are not ready to join the fashion industry because of the language barrier. When we established IFA, our focus was on providing education to all. Therefore, we started teaching the concepts of fashion in vernacular languages such as Hindi and Marathi," explains Magar. To fulfill the dreams of the forbidden ones, Magar and his team had to overcome a lot of difficulties in the initial stages. They created a curriculum in Marathi and Hindi and became the only institute in Maharashtra to start a special division for vernacular students. As a result, in its first few years of operation, IFA gained a reputation as a versatile brand in training students for the fashion world. This acceptance attracted students from all parts of the country and to fulfill their learning needs, eventually IFA had to change its medium of teaching to English.
Accredited by City and Guilds, UK, today IFA provides a wide range of courses pertaining to Fashion, Tailoring, Beauty and many more. "Our focus is not only on the academic training. We also connect fashion industry with our students through industry workshops, competitions and fashion carnivals. This will help students in getting more practical exposure and industry awareness," claims Magar. The institute also conducts study tours, fashion shows and jury meetings every year to enrich students' fashion ideas. These ideas are further enhanced by providing regular industry sessions by celebrities from fashion world who are keen on providing knowledge to students on various subjects using their real-life experience.
Industry Oriented Curriculum
The programs offered by IFA are practical, hands-on and industry focused. One example is the IFA's traditional core course named Diploma in Fashion Designing. Created based on real industry demands to prepare students for a life after their education, Diploma in Fashion Designing gives students a chance to understand the fashion Industry and to obtain valuable global outlook. The institute also offers one year Diploma and two-years Advanced Diploma in fashion and textile designing. "The Diploma Course includes a unique combination of certain practical and theoretical modules to equip a budding fashion designer. The program provides modules on design theory enabling them in understanding the origin and use of clothes,". However, unlike other institute in this sector, IFA do not admit mass number of students in a single classroom. At IFA, the class sizes are limited to get maximum attention from students and the management ensures that the teaching and learning process occurs in a friendly and supportive environment. Currently, IFA has a team of over 54 faculty members who has been creating industry ready professionals.
"Most of our students are enjoying successful and fulfilling careers within the Fashion industry." Indeed, IFA is the only institute providing fashion education to starts its own costume designing department to give on job practical training to the students. The institute also provides national and international internships to deserving students. On the flipside, renowned fashion designers serve as critics to students and fine tune IFA student before they enter into the industry. Today, with introduction of a large number of international luxury brands in the country, the fashion market is in dire need of trained professionals in the fields of design, management, communication and technology. The need of the hours is right fashion schools for the development of an impressive career in the alluring world of fashion Industry and IFA assures a generation of better professionals.
OUR MISSION
Build fashion designer courses which set a benchmark in the Fashion Industry with their Creativity and Innovative Designing skills to serve the society.
In order to reach its mission, Indian Fashion Academy (IFA) School offers its students:
To inspire, educate, and create professionals in the field of Indian fashion, art, and design by providing academic excellence through well crafted curriculum for fashion designing in India
To nurture the inherent talents of the students by providing a skill-based fashion designing and practical learning environment that will enable students to become pioneer in the fashion industry.
To motivate the students to imbibe the good practices and values which help them to be a successful fashion designers.
WHY IFA
IFA is the only institute appointed As Knowledge Partner for Sandip University
IFA provides National and International internships to deserving students
IFA students are trained by professionals whose careers and course work go hand in hand.
IFA trains students with a difference far beyond from theoretical. Renowned fashion designers serve as critics to students and help them in an end-of-semester fashion show.
A track record of over 3000 + students from Maharashtra and all over India makes it one of the best school in India
IFA is the only fashion institute to have its own textbooks.
IFA is the only Fashion Academy to starts its own costume Designing Department to give on job practical training to the students. IFA got the chance to design Costumes for Several Movies, Serials & Drama
IFA is ranked 5th among college for fashion designing in Mumbai & Maharashtra and aiming to become the best school in India for fashion design
INCISIVE LEADERSHIP, INFORMED DECISION MAKING
To Create unity, brotherhood et. amongst the members and general public.
To run the classes of Fashion Designing, Textile Designing, Handicrafts Photography, Computer Designing.
To Run the classes and give training and promotions for traditional Indian art.
To give training in Fashion Designing and to organizing Fashion shows, study tours for educational purpose.
To run, conduct, maintain and manage balwadi,school,arts college, and other educational institutions.
To run the art college in rural area.
To organizing short term training programme in various subjects in order to make students self employed.
To introducing students of various Government schemes for promotion of self-employment.
To perform religious, social and cultural activities.
To do such other things which are incidental conductive to attainment of above objects.
MAHARSHTRA KALA SHIKSHAN PRASARAK MANDAL (MKSPM) IS A REGISTER PUBLIC TRUST UNDER SECTION 18 OF THE BOMBAY PUBLIC TRUST ACT,1950.AT SR. NO. MAHARASHTRA STATE, MUMBAI 178/2005 G.B.B.S.D
OUR PLACEMENTS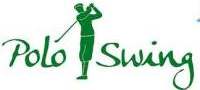 OUR Accreditation